WOot. New pictures of Kev's kids surfaced this week. Sean and Jayden JJ are kept in a hyperbaric chamber to protect them from the ecosystem in their mom's groin, but every once in a while Kevin takes them to the beach.
The boys are growing up strong. Even though they are only 1 and 2 years old, I hear they are sleeping with celebrities at a 5th grade level. Also, you can tell that Dad has big things in mind for their futures, given the fashion forward hairstyles they wear.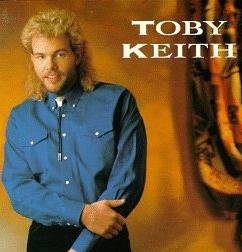 All's well in the Federline kingdom. Kevin's 3 starring role on One Tree Hill was so inspiring the writers strike ended on principle alone. All that court shit keeps humming along. Kevin's lawyers have been aided significantly by Discovery Rule 3.4(a), aka the "trailer trash skank bitches GTFO of court" rule.
---

Comments:

You really should rethink Mr Federline
I wasn't proud of Kevin 5-6 years ago but he has really matured. Gained weight? So have I. He's a single dad and this shows he spends more time with his kids than at the gym. Good for you Kevin..
Posted By: andy

the joke's on you, 2HOT4FEDDERHEADERS!
We never made money. We do it for the love.
Posted By: skeltz

...
if you have a problem with k fed then wtf are you doing on this site!!! get a life haterz k-fed is the bomb
Posted By: stickers303

WTF ...; STILL ONLINE???????????
Pathetic whores. U R as bad as this loser Fed-ex! Are U even making $$$$ anymore? GO THE FUCK AWAT ALREADY! Jackasses!
Posted By: 2HOT4FEDDERHEADERS

Kevin Federline and the boys.
First of all who are u to say Kevin is a bad father? Why just because of something u read? Dont listen to every tabloid in the world. Cuz most of them are bullshit. Kevin is a regular guy that deserves to go out once in awhile and have some fun. U cant expect him to be locked in the house for the rest of his life. Same with Britney. God they really are just normal [people that happen to have Their lives in the media. Lay off and leave them alone with all this crap. How would you like it if u were judged all the time for the things u do? The only difference between us and them is that they have their lives in the media.
Posted By: Tracy5646

WTF!!!!!!!
Hey Man: I used to visit this site all the time and post my artwork. I have to admit - this is really lame shit now. You guys used to be cool, but now you have become rather pathetic in trying to keep up with the tabloids. I think it's time just to shut this crap down already. Either that, or flush your computers down the toilet. This shit is not even funny - just freaking dumb.
Posted By: 2HOT4FEDDERHEADERS

WHAT???
Oh yeah! Cos He's going 2 play golf 2moro... wait doesn't he have costody... hmmm brilliant father! Giving the children 2 the nanny EVERY DAY!!! I don't know who the fuck owns this site, but your an idiot. Cunt-fed is talentless and ugly!!! The sooner some Britney fan kills him, the better. He's a waste of space, a piece of shit on the pavement. He acts like a boy, and Brit was looking for a man :( "Daddy" only cares about money. Why didnt he fight for Shar Jacksons kids??? Bye, bye boy...
Posted By: CuntFedMoreLikeIT

Add Comments